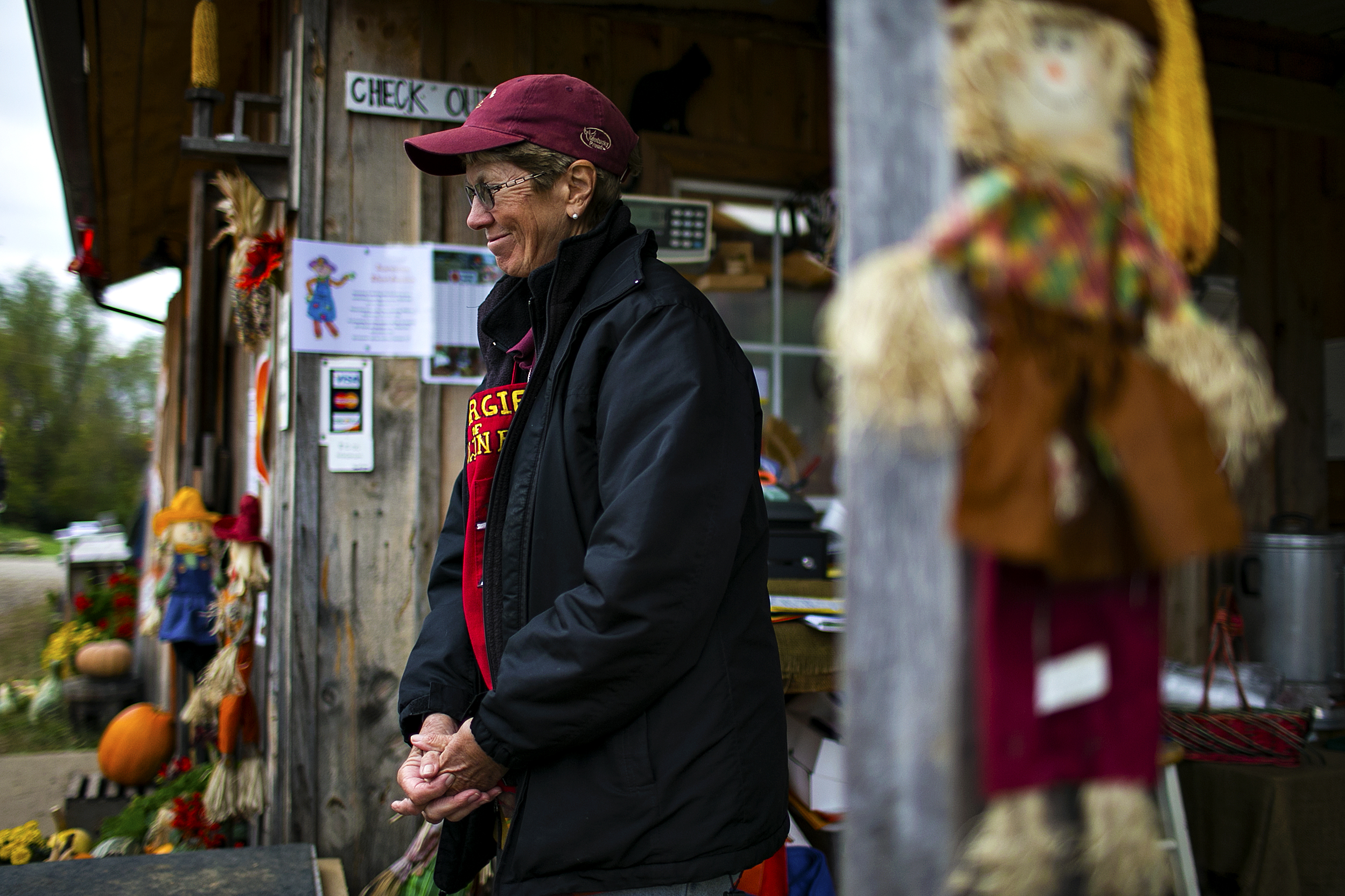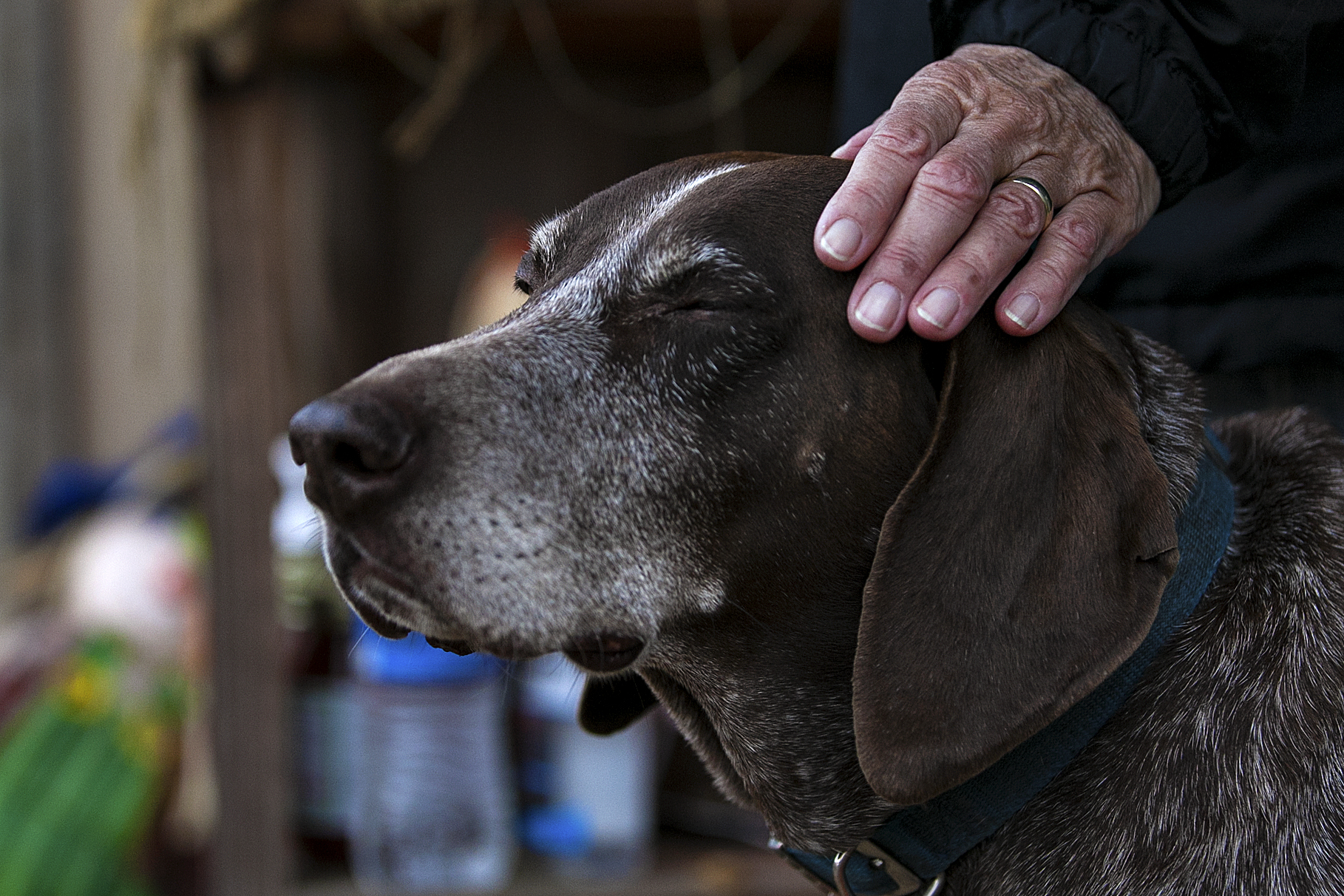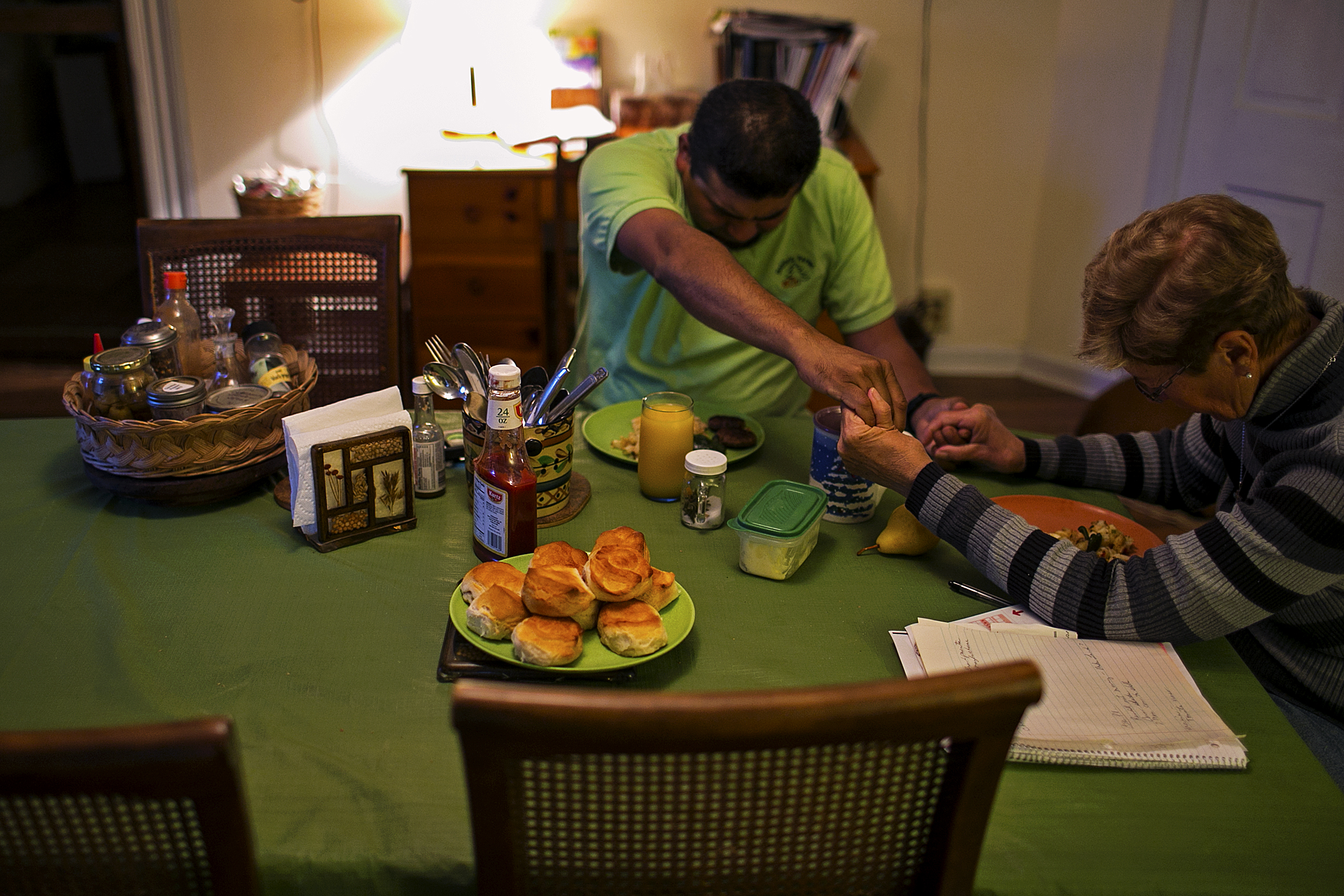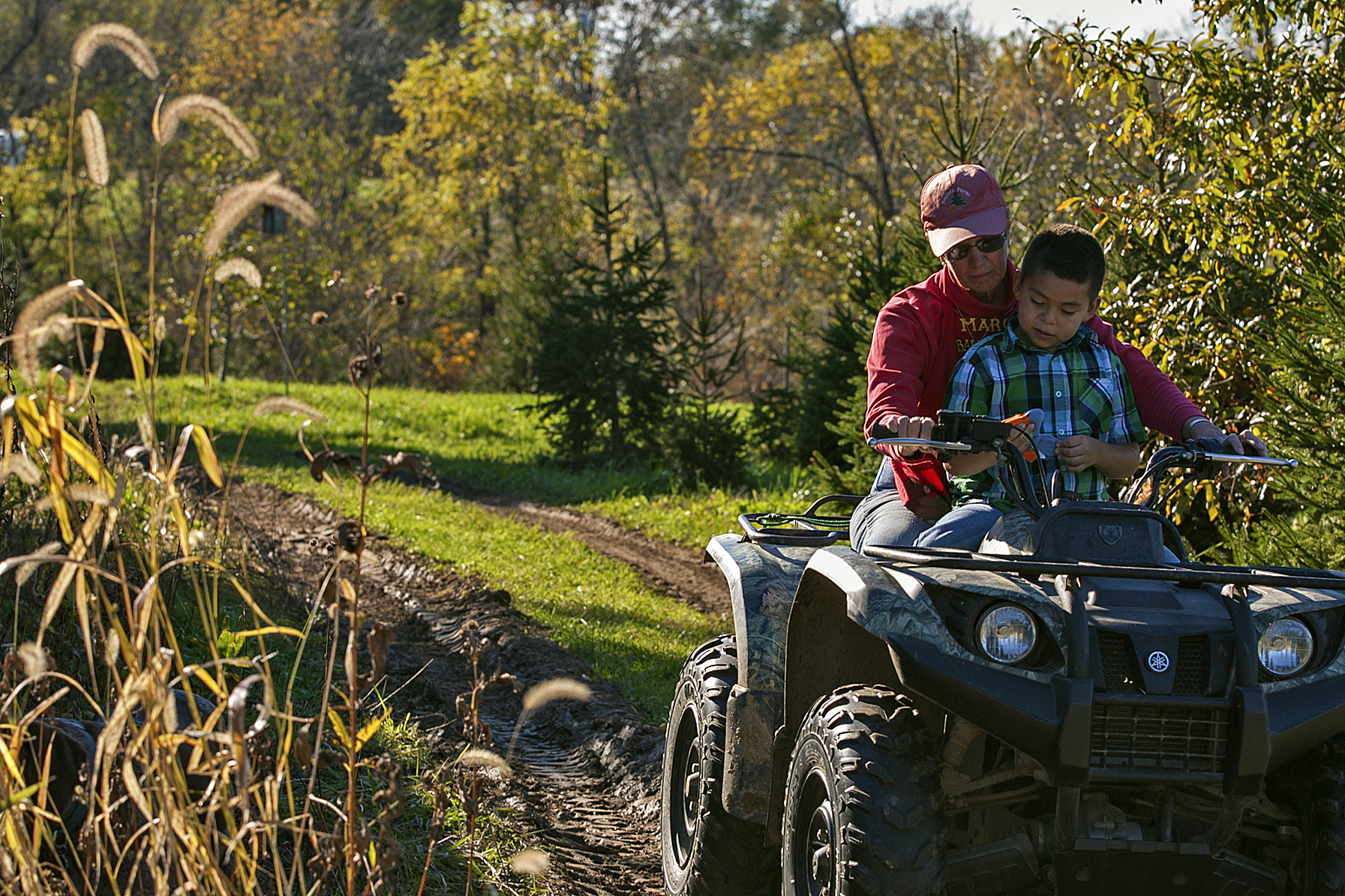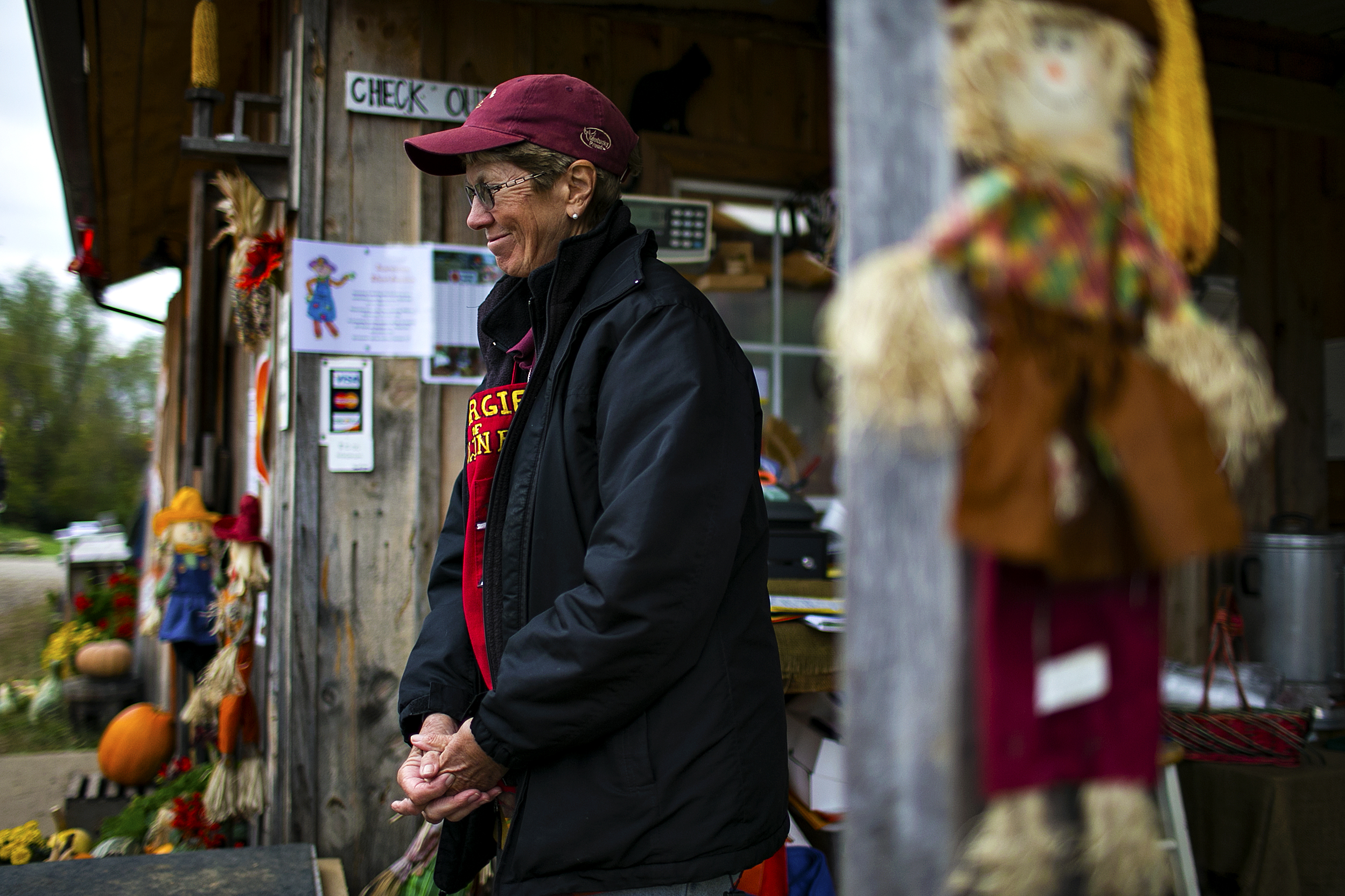 Margery Baldwin owns and operates Baldwin Farms near Richmond, Ky., a property that serves as farm, dwelling and agritourism business for her and her adopted family. Baldwin spends a large part of her day at the farm's cash register, where she interacts with Baldwin Farms patrons, most of whom visit to pick their own pumpkins or cut down their own Christmas trees, depending on the season.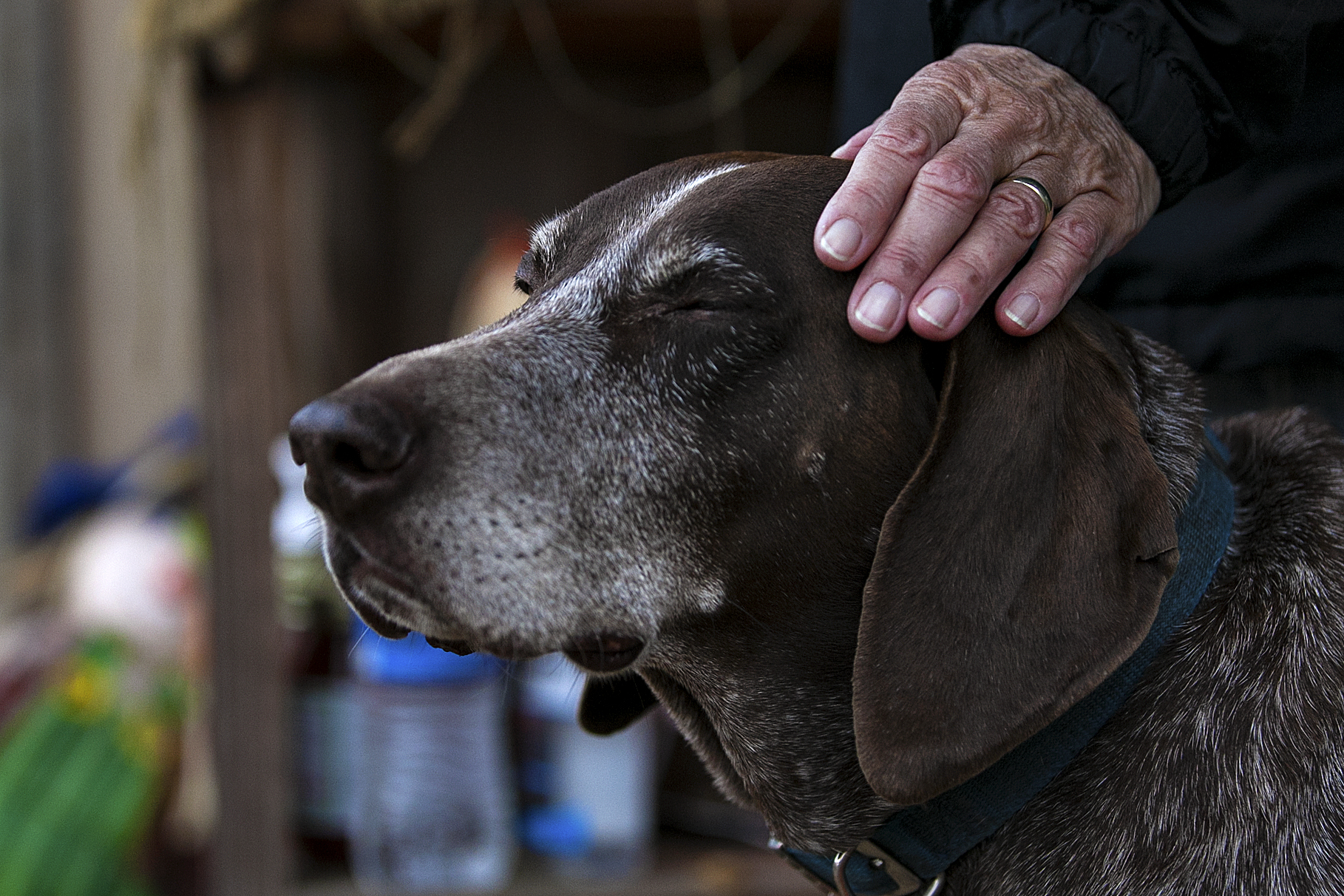 Co-Co the dog seems content as Margery Baldwin pets him before local school children arrive on a field trip to Baldwin Farms. Co-Co and three other dogs roam freely throughout the farm, keeping Margery and her costumers company.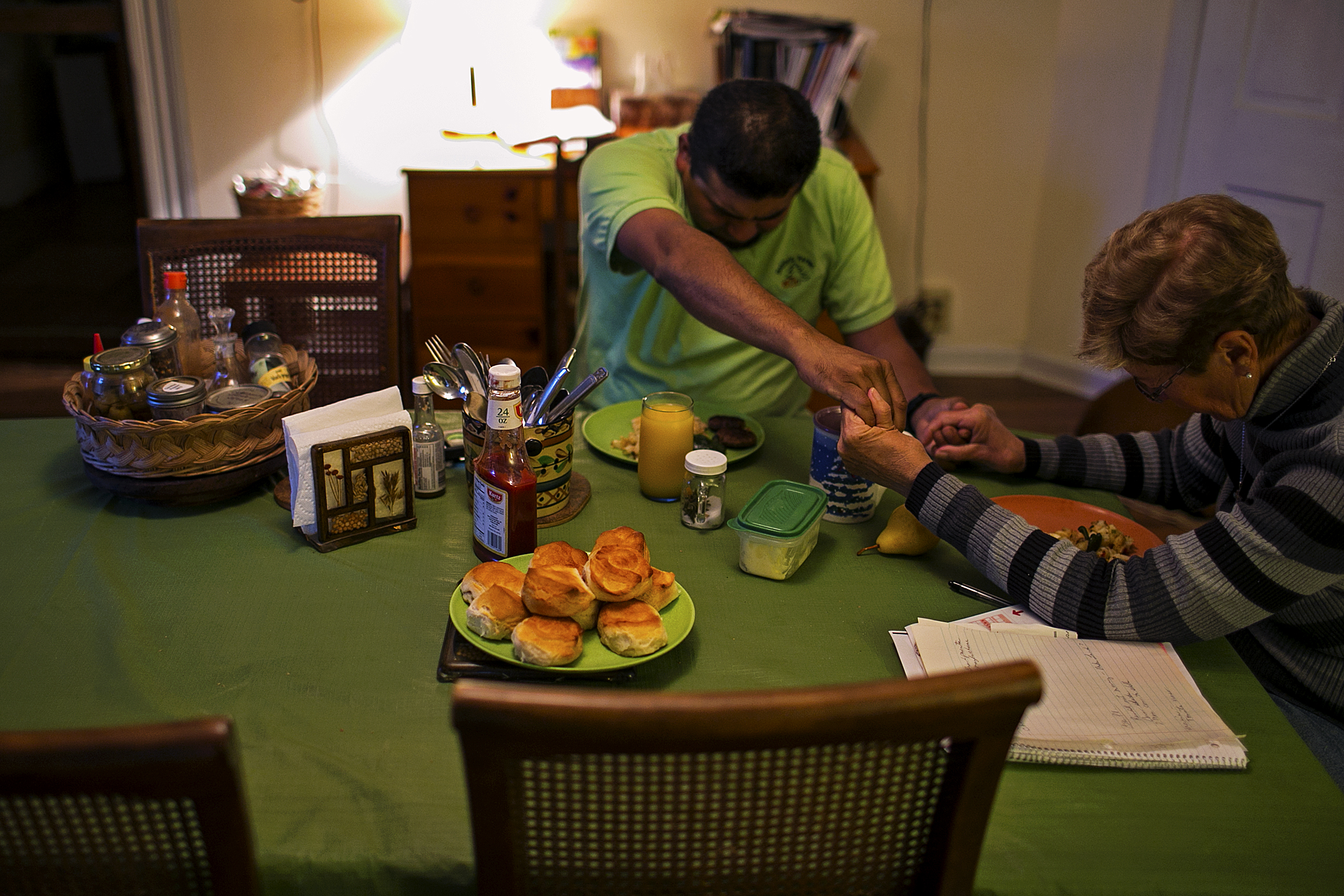 Pedro Vargas Sanchez (left) and Margery Baldwin hold hands and say a blessing over their food. They have had breakfast together and shared a blessing almost every day since Pedro started working with Margery at Baldwin Farms a little over 17 years ago. Baldwin's husband Ty was part of the tradition until his passing in 2007.
Margery Baldwin (right) shares a laugh with friends and helpers Rene Feddes (left) and Adolfina "Maria" Vargas (center) as they get ready to welcome more than 100 elementary school children on a field trip to Baldwin Farms. Vargas is married to Pedro Vargas Sanchez, with whom she lives in a house inside the Baldwin Farms property.The Vargas family has become Baldwin's closest friends and hardest workers, taking over most of the hard labor required to keep the farm running.
Margery Baldwin smiles during breakfast, which she shares daily with Pedro Vargas Sanchez every day since he started working at Baldwin Farms over 17 years ago. Vargas Sanchez does most of the labor not only around the farm but even inside Baldwin's house, which he completely rebuilt earlier this year.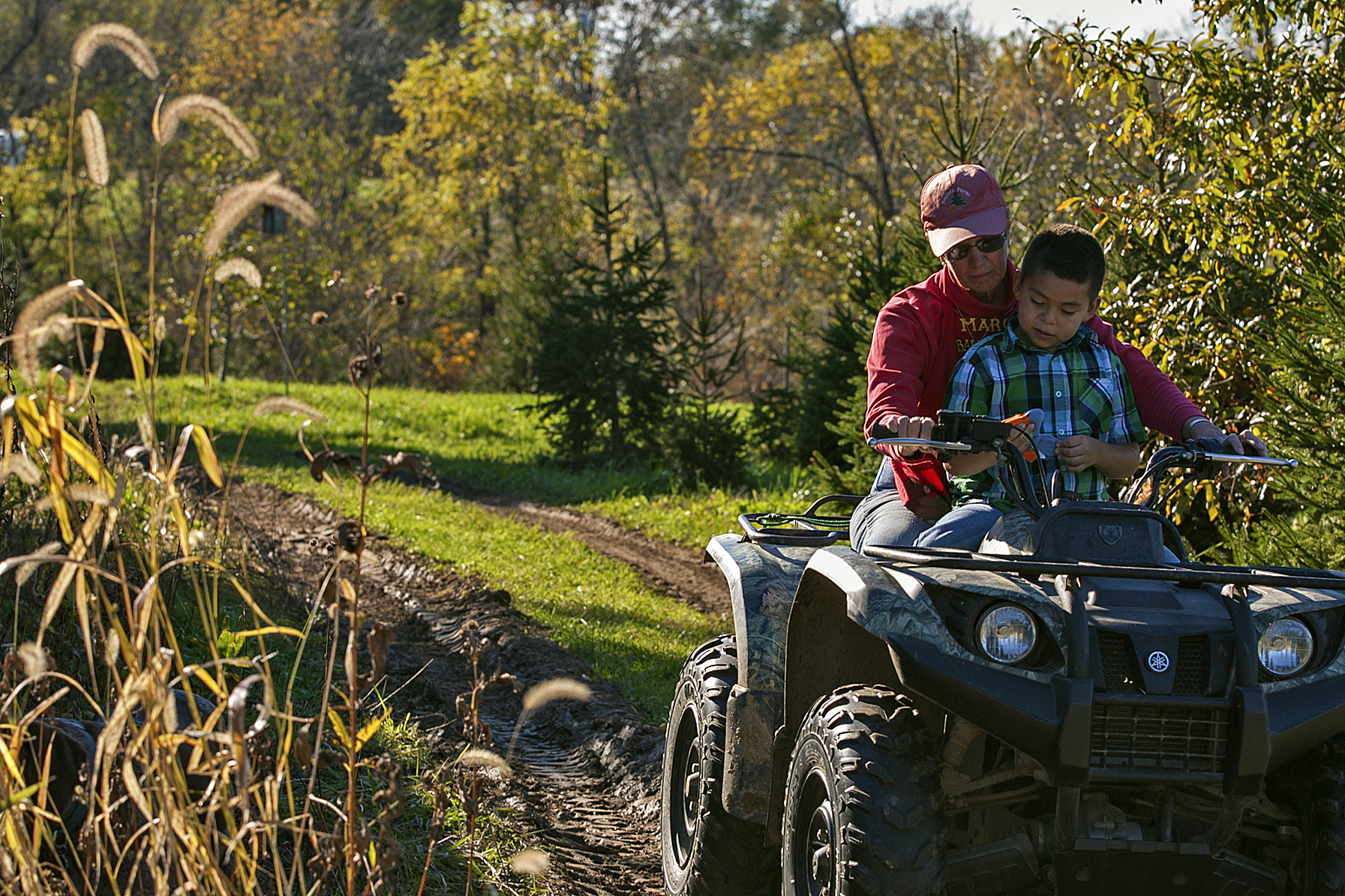 Margery Baldwin shares a ATV drive with Tryon "Ty" Vargas, the son of Pedro Vargas Sanchez, her farmhand and close friend. Margery calls Ty, who is named after Baldwin's late husband, her grandson, and she takes him with her to church every week.
Pedro Vargas Sanchez (right) and Margery Baldwin finish their morning tradition by hugging inside Baldwin's kitchen after finishing breakfast. After this, Vargas Sanchez will head out to the field for most of the day and Baldwin will take care of the agritourism side of Baldwin Farms.
Margery Baldwin and one of her four dogs, Red, walk the property near Richmond that she and her husband, Ty, bought 37 years ago. At 69, Baldwin knows she can't do as much as she used to around the farm and will have to stop working entirely at some point. She wants the farm to work out for Pedro and Maria, so they can keep living and working there for years to come.